Discover

Fun things to do for visitors of all ages
Creativity galore
When it comes to our airport, air travel is just the beginning! From arts to events and more, there's so much to discover while you're here.
---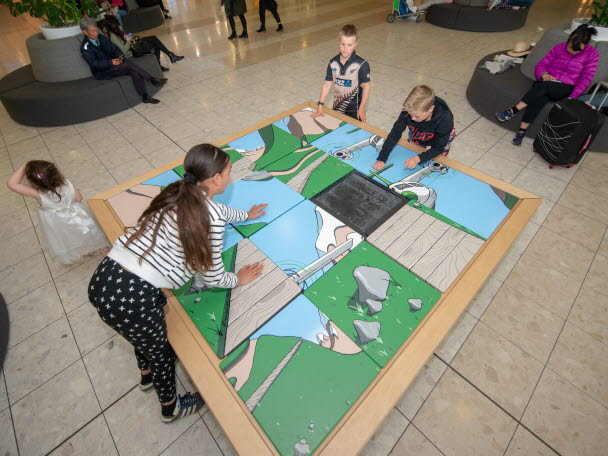 Canterbury Planes giant puzzle
Move the puzzle pieces around to make two different images, inspired by our beautiful South Island landscape. Conceptualised and curated by the Oi YOU! team, artwork by Australian artist Emmanuel Moore. If you're up for the challenge, you'll find the giant puzzle on Level One in the Domestic Arrivals waiting area.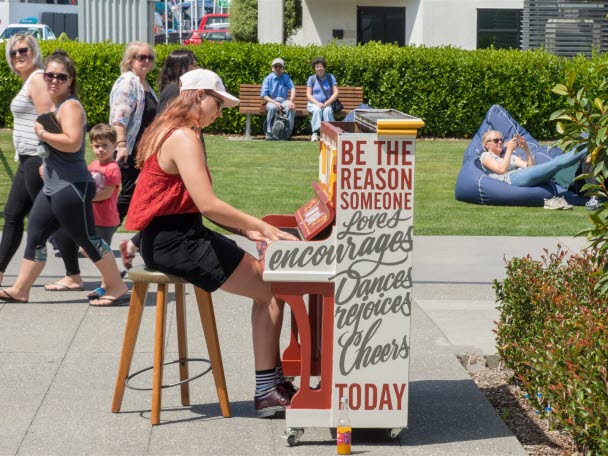 Play Me piano
This tuneful beauty, donated by The Vocal Collective, our own world-famous singers, moves around the airport waiting for someone to take up the invitation painted on it – "Play Me". Conceptualised by the Oi YOU! Team, and created by local artist Paul Walters. Never a day goes by without these ivories being artfully tickled!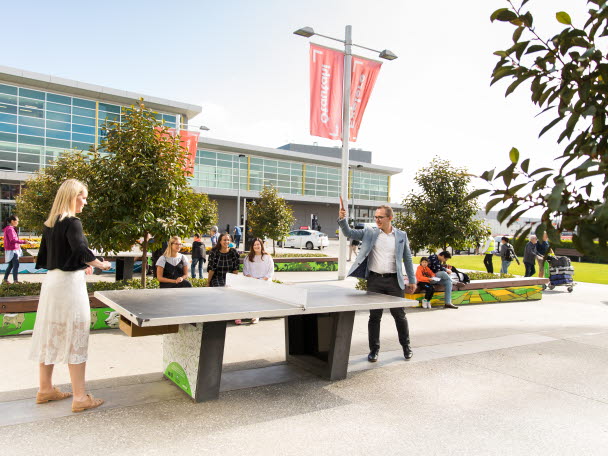 Table tennis tables
Our table tennis tables in the plaza are free to use, 24 hours a day. Created collaboratively by local organisations C. Lund & Son, Gap Filler and the Chinese Cultural Association, the table tennis tables help to celebrate Christchurch's diverse migrant communities. First to 11 points wins!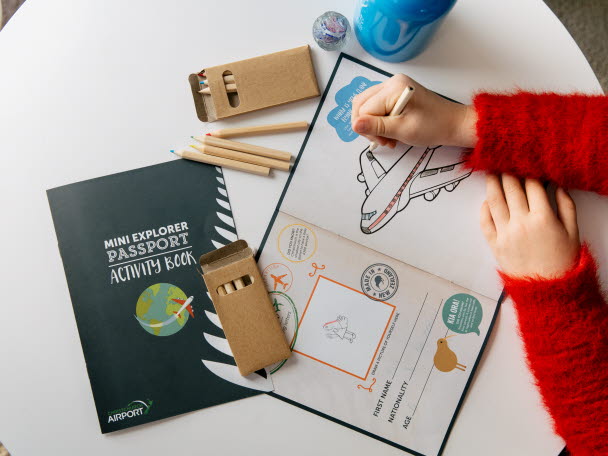 Mini Explorer Activity Book
Travelling with children or visiting the airport with little ones? Keep them entertained with our Mini Explorer Activity Book. Filled with fun facts, colouring-in and even a post card to send to friends and family anywhere in the world. Grab a Mini Explorer Activity Book and pack of pencils from one of the airport Information desks. 
Colouring wall

Across from Burger King in the Food Court on Level One.
| Airline | Flight No. | Arriving From | Scheduled | Est/Act | Gate | Status |
| --- | --- | --- | --- | --- | --- | --- |

Loading flights...