Sustainability

Our commitment to the environment
Championing a sustainable future
We believe the South Island is the best place in the world to visit, live and do business. This place changes people's lives, for the better and forever.
---
Guardianship, conservation and connection
Christchurch and Canterbury exist in an area of spectacular and beautiful geology, with an array of unique features from braided rivers to naturally filtered water from the Southern Alps. As citizens of the South Island, we consider it our responsibility and privilege to be caretakers of this very special place.  
Compliance with regulatory frameworks is important, but it's just the start for us. We want to enhance quality of life for our community and stakeholders. We're achieving this by concentrating our efforts in six key areas – climate, energy, biodiversity, waste, water and noise.  
Our overarching approach to sustainability is best captured by the Maori concept of Kaitiakitanga. This refers to guardianship, conservation, and the connection humans have with the natural world. It is our responsibility to protect, preserve and foster the environment that nurtures us in return.
To learn more please view our 2023 Sustainability Report (page 42).
Dr Piers Locke, a sustainability consultant and researcher, recently completed a deep dive into, and assessment of, our sustainability claims and programmes, to test whether we really do what we publicly say we do. You can read his findings here.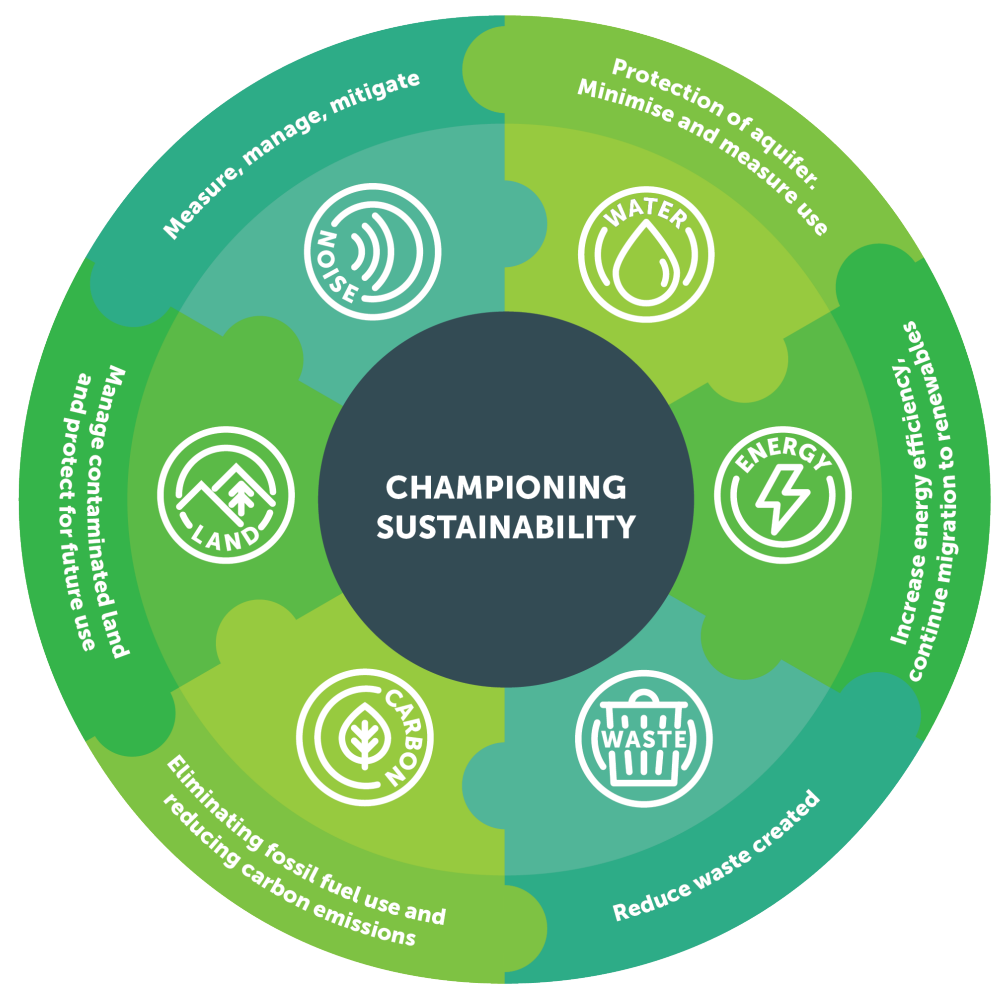 Achievements and memberships
Our waste sortation team has been awarded 'Green Airports Recognition 2023' and the 'Airport Carbon Accreditation - Mentor' by the Airports Council International Asia-Pacific for their work to minimise and divert waste from landfill.
We're the world's first airport to achieve Level 4 Transformation of the Airports Council International "Airport Carbon Accreditation" programme - the highest level of airport carbon reduction best practice.
Christchurch Airport is a member of the Climate Leaders Coalition and the Sustainable Business Council.  
We're proud winners of the 2017 Sustainable Business Network Ricoh 'Efficiency Champion' award for significant reductions in energy use.
We're the first business in the South Island to sign up to a global initiative, EV100, committing to transitioning our vehicle fleet to 100% electric by 2030.  
We were named stormwater superheroes in 2018 by Environment Canterbury's Christchurch West Melton Water Zone Committee for our efforts to protect this precious aquifer.