Kaitiakitanga – protecting people and place
Looking after the environment and addressing climate change are challenges Christchurch Airport's team is tackling head on.
---
Kōwhai Park will help New Zealand meet its carbon reduction goals
As we look forward to 2050 – the year New Zealand is aiming to be carbon zero – our country faces a number of challenges and opportunities.
These include helping businesses and organisations transition from fossil fuels to clean energy sources and ensuring our supply of clean energy is resilient.
The good news is 80% of New Zealand's electricity is already generated from renewable sources and there are plenty of renewable opportunities yet to be realised.
The challenge is the transition to renewable energy is forecast to increase our electricity demand by 68% by 2050, as we move away from supplementing our energy needs with imported fossil fuels.
So while New Zealand is in an excellent position to lead the world in decarbonising through electrification, to do so we must both increase and strengthen our renewable supply.
Aviation faces a big challenge. To decarbonise and decouple from fossil fuels, we need to develop new technology that is 100% reliable and safe. There's already a global effort trialling and developing solutions.
In New Zealand, we'll likely see both electric and hydrogen-fuelled aircraft service our domestic routes in the future. Sustainable Aviation Fuels (SAFs), that trials indicate can cut emissions by up to 80%, are likely to be the best low-carbon option for long-haul aviation.
Christchurch Airport's Kōwhai Park is part of that solution.
It will not just boost the amount of renewable energy our country is generating, it will boost the resilience of the supply through potentially offering storage solutions and its multi-modal capability.
Transpower: New Zealand's energy opportunity
Why Christchurch Airport's developing Kōwhai Park
Christchurch Airport operates on more than 1,000 hectares of land and has extensive experience building and managing properties.
Investing in successful long-term property developments post-quake has diversified our revenue streams and helped our business withstand the impact COVID has had on aviation.
Our team is 100% committed to doing all we can to meet the climate challenge so planning our latest property development to enable New Zealanders to decarbonise was an opportunity we were immediately passionate about.
It brings together our commercial and sustainability expertise to create something that is good for New Zealand through providing the clean energy we need to address the climate challenge.
Christchurch Airport is New Zealand's most sustainable airport
We've been recognised as a global leader in carbon reduction after spending more than a decade systematically decarbonising our business.
We've transitioned key assets so they no longer need fossil fuels, this includes electrifying our light vehicle fleet and retiring our terminal's diesel boilers.
We measure all we can (including Scope 1, 2 and 3 carbon emissions, energy, waste and water) so that we can monitor our performance and strive to do even better.
Our team's made great strides decarbonising our business ... we've cut our Scope 1 carbon emissions by nearly 90% since 2015, and are now net zero for airport operations.
However, we want more than just being a business that reduces our carbon emissions.
We also want to do things that enable the rest of the economy to decarbonise at the fastest possible rate.
That is what Kōwhai Park is about.
Find out more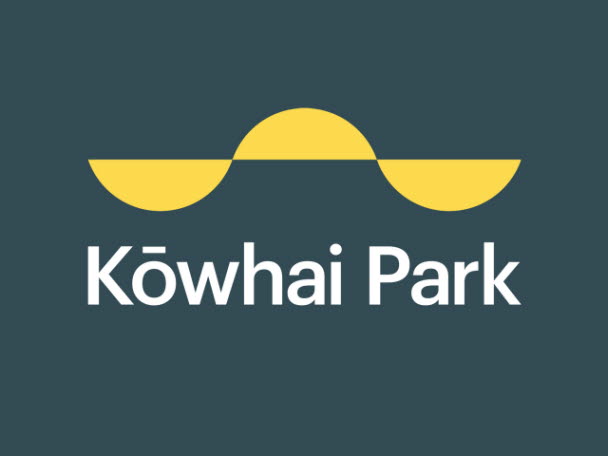 Phase One is planned as a solar array larger than any other in New Zealand currently. However, Kōwhai Park is about much more than solar.